Instrument: Acoustic Guitar, Electric Guitar, Keyboards, Bass Guitar, Recorder

When You Started Playing: 2000

Favourite Musician: David Gilmour

Most People Played To: 180

Your Style Is Most Like Which Musician: I have my own style

Inspiration To Start/Keep Playing (Song or Person): I have two inspirational people:

My dad: I want to continue to be better than him!!
My late uncle: He was very good on guitar and died of a brain hemeragge when playing it in a church.

The song is Wish You Were Here - I just play and it feels really good.
R. I. P Syd Barrett (06/01/46-07/07/06)
R. I. P Rick Wright (28/07/43-15/09/08)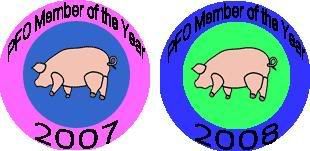 "We don't want no trouble, we just want the right to be different. That's all." - pita